Get Tailored RCM
Our medical billing team accelerates your entire billing process. We Optimize you reduce accounts receivables, identify underpayments and increase your practice
Billing experience power your practice
Powerful Analytics
Gain access to the critical financial information you need to monitor your practice operations.
* Our executive dashboard gives you a real-time view into office visit trends, gross charges, net collections and pending accounts receivables
Super Competitive Rates
20% Improvement in A/R
Practice Management Expertise
25% Decrease in Insurance Denials
Most Medical Specialties + Dental
35% Decrease in Billing Costs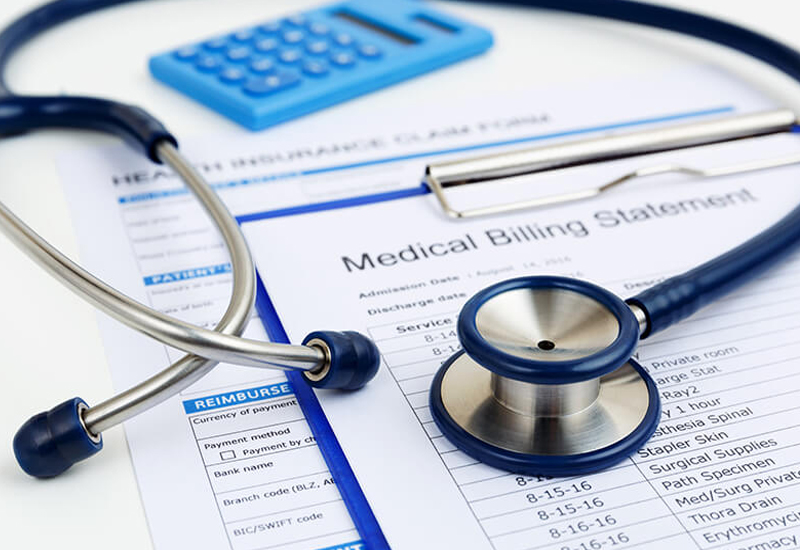 MEDICAL BILLING SERVICES

We work with nearly all specialties, including but not limited to

Charge Entry
Getting paid fast starts here. We'll ensure you capture the correct patient demographics, payer and encounter information to accelerate payment.

Certified Medical Coding
Our medical coders lookup the correct ICD-10 and CPT codes using advanced software to ensure claims are clean and correct the first time.

Secondary Insurances
We automatically bill any secondary and tertiary payers. We follow the cash no matter where it may lead.

Claims Follow-Up
Aggressive, effective denied claims appeal. We won't take no for an answer.

Payment Posting
We audit each ERA/EOB for correct payment and post paper remittances.

Patient Billing
We print and mail out beautiful patient statements on your behalf.

Analytics
Financial performance dashboards with custom reports delivered to your inbox.

Virtual Office Assistant – Patient Access
Speak with patients, schedule appointments, check insurance eligibility and all other front-office tasks.
MEDICAL SPECIALTIES


CARDIOLOGY BILLING

CHIROPRACTIC BILLING

DENTAL BILLING

DERMATOLOGY BILLING

ENT BILLING

FAMILY PRACTICE BILLING

GASTROENTEROLOGY BILLING

MENTAL HEALTH BILLING

NEUROLOGY BILLING

OBGYN BILLING

ONCOLOGY BILLING

OPTOMETRY & OPHTHALMOLOGY BILLING

ORTHOPEDIC BILLING

PATHOLOGY BILLING

PODIATRY BILLING

RADIOLOGY BILLING

SURGERY BILLING

UROLOGY BILLING
Get a FREE Consultation with our Medical Billing experts today
About Us
Revenant Healthcare offers tailor-made support for busy consultants with growing practices, whatever stage they're at. With over 15+ years of experience working with all types of medical specialties, we spend the time you need to answer your questions, understand your goals, to offer a solution that meets your needs.
Opening Hours
Monday – Friday 8.00 AM – 11.00 PM EST
---
Saturday : 11.00 AM – 5.00 PM EST
---
Sunday Closed
CONTACT
2093 Philadelphia Pike #9778, Claymont, DE 19703, United States