Provider Enrollment & Credentialing Services
Efficient Credentialing and enrollment are frequently the missing links in a successful revenue cycle of a business.
Provider enrollment and credentialing can be time-consuming, redundant, and difficult to complete, especially if there are any errors. But it's necessary when it comes to running a practice or starting one from scratch. The headaches of submitting and tracking credentialing and enrollment applications based on insurance plan requirements are eliminated with a dependable and efficient credentialing and enrollment service (and there are many). We use cutting-edge technology to provide easy access to information and reporting, allowing for efficient credentialing management. We offer a faster, more accurate, and more affordable credentialing process by combining industry-specific knowledge with cutting-edge technology.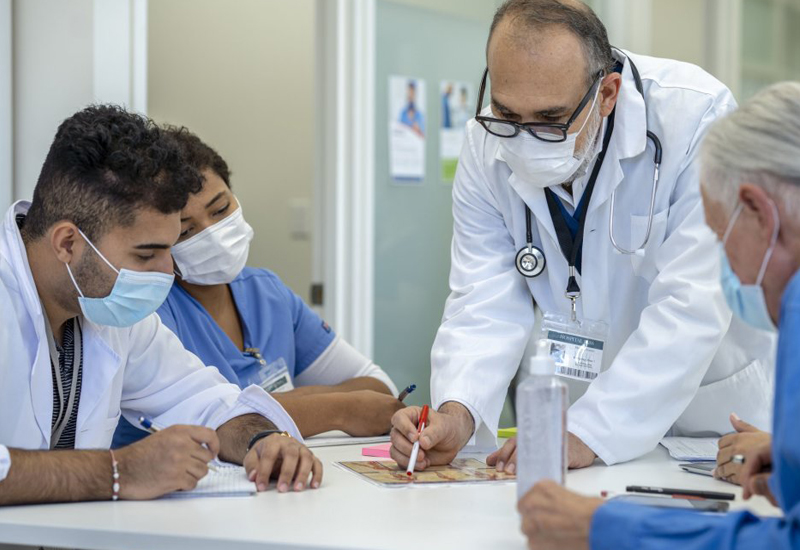 OUR SERVICES


New Registrations (or) Renewals of an Individual Provide

Provider Data Maintenance Update Management on Payer Systems

CAQH Attestation

Expirations and Renewals

Tracking and Analytics

Contracting Creation and Maintenance

CAQH application filing

CAQH quarterly attestations

New Group/Individual Practitioner contracts

Adding / Deleting providers in the existing contract

Adding/Deleting location in the current contract

Adding / Deleting plan types ( Line of Business ) in the current contract

Rate Negotiation
OUR APPROACH

The management is frequently unaware that a payer's provider credentials have not been updated or have expired. Each new client at Revenant Care is subjected to a standardized set of verification guidelines to ensure that all provider credentials are accurately verified.
Verify the provider's effective dates by contacting each insurance plan
Work with designated personnel at your practice to streamline the credentialing/ provider enrollment process
Update your management team on a regular basis
Maintain strict confidentiality on provider information
WHY CHOOSE US?

Whether you are a new practice or new to Revenant Healthcare, we will ensure a smooth transition.
We work with each member of your team to ensure that all government and commercial plans are successfully enrolled. We keep track of deadlines and send reminders when we haven't received something back.
We actively participate in all renewals on your behalf.
We remind your providers when their licenses expire and what they need to do for smooth relicensing.
We handle all of your phone calls, follow-ups, and applications, e-mails, and faxes for you.
We get you enrolled and credentialed with all of the insurance companies and we get it done right. We take your information and get to work right away, and we don't stop until you're completely satisfied.
Spend time on patients, not paperwork.

Have you been struggling with enrollment and credentialing for an extended period of time? Do you have trouble figuring out which payers require which documents? Do you frequently miss relicensing or revalidation deadlines? Do you find it difficult to fill out all of those lengthy forms? Allow us to assist you.
To request more information on the Provider Enrollment and Credentialing process, reach out to Revenant Healthcare today.
Get a FREE Consultation with our Provider Enrollment and Credentialing experts today
About Us
Revenant Healthcare offers tailor-made support for busy consultants with growing practices, whatever stage they're at. With over 15+ years of experience working with all types of medical specialties, we spend the time you need to answer your questions, understand your goals, to offer a solution that meets your needs.
Opening Hours
Monday – Friday 8.00 AM – 11.00 PM EST
---
Saturday : 11.00 AM – 5.00 PM EST
---
Sunday Closed
CONTACT
2093 Philadelphia Pike #9778, Claymont, DE 19703, United States