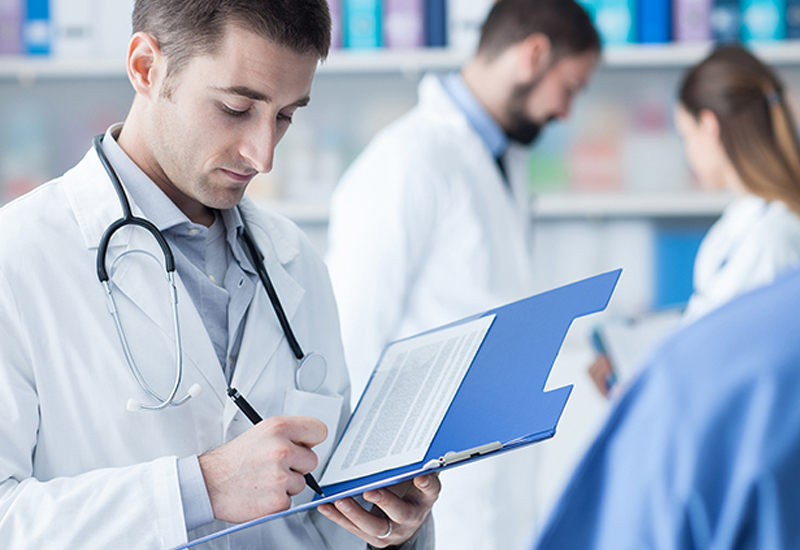 The Ultimate Physician Credentialing Checklist :
Physician credentialing is a critical business step for any physician looking to expand their client base. Working within insurer networks is possible with credentialing. It's a standard industry practice, but that doesn't mean the procedure is straightforward. It's time-consuming, meticulously detailed, and each insurer has slightly different requirements. A single application error can cause the credentialing process to be delayed by weeks or even months.
Sloppy credentialing, done haphazardly, can result in cash-flow issues. Physicians might become burned out dealing with insurance payers and complying with ever-changing government healthcare regulations in order to meet reimbursement requirements (e.g., HITECH, MACRA, and HIPAA). To get the process started, here's a comprehensive list. Consider our provider credentialing checklist a roadmap.
1. Research
Determine which insurer networks are appropriate for your practice, as well as which fee schedules you prefer. It can take anywhere from 60 days to 6 months to complete the process. Prepare ahead of time so you can get started as soon as the credential is approved. Each application is unique, and insurers frequently update their application protocols. Find the most up-to-date information.
2. Submitting the Application
When it comes to the official application, you'll have to provide all of the necessary information, which will be accompanied by documents and signed forms. The most important physician credentialing checklist of information is as follows:
Educational history and transcripts
Current medical license, DEA registration, and board certification.
Practice and billing address along with Phone and Fax numbers
Copy of Degree/Diploma certificates
Work history
Evidence of continual malpractice coverage
Personal immunization records
Personal health history
Professional and personal references.
Explanation of any gaps in work history
Hospital privilege or hospital affiliations
CAQH logons
GNPI & Tax id
Malpractice incidence details
CAQH enrollment
Signed W9
All this information must be backed by copies of relevant documents.
3. Verification of Receipt
After submitting the application, it is recommended that you follow up with an email or phone call to confirm receipt and that it is being reviewed. If more information is required, the credentialing board may contact you. It is critical to provide such information as soon as possible. When submitting an application, make copies of all required documents.
4. Track Progress
It's critical to be proactive after you've submitted your application. If there is a problem with the application, you will want to know about it as soon as possible. The best way to ensure this is to check in with each insurer on a regular basis. Frequent follow-ups allow you to catch applications with errors or reject them faster and resubmit them in a timely manner. Make time to communicate with each insurer. We recommend getting in touch with them once every two weeks.
Physician Credentialing Services with Revenant Healthcare
Contact us if you have any questions about the credentialing process or if you need experts to save you from the frostbitten process of credentialing. We work with practices both large and small, including solo practitioners. Credentialing physicians is an ongoing process and must be redone every 3 – 5 years. We also provide services to existing practices. We reduce paperwork and costs while speeding up your credentialing processes with a streamlined credentialing workflow and a team of credentialing experts. Reach out today!